Production suite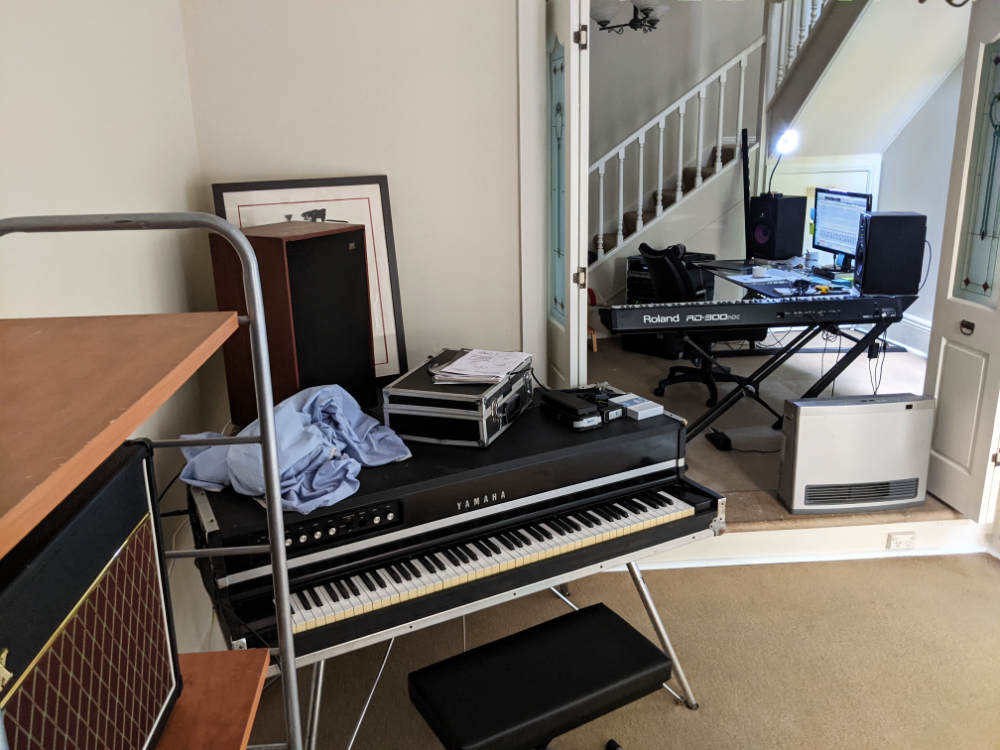 Moving in, day 1, blank canvas!
We've just moved, so unfortunately we don't provide full commercial recording services in-house, our current space is primarily for our own production and session work.
We can track here to a release standard (voice, guitar, piano, bass, synths), as well as program, edit, mix and master, but we prefer to use external studios where appropriate. This is especially important for bands whose live performance is the core of their appeal - beginning in a DAW with a click is not the way to capture a performance - though it is a means to write. We are able to cover engineering, to close the gap between concept and capture (aka production).
---
Tech specs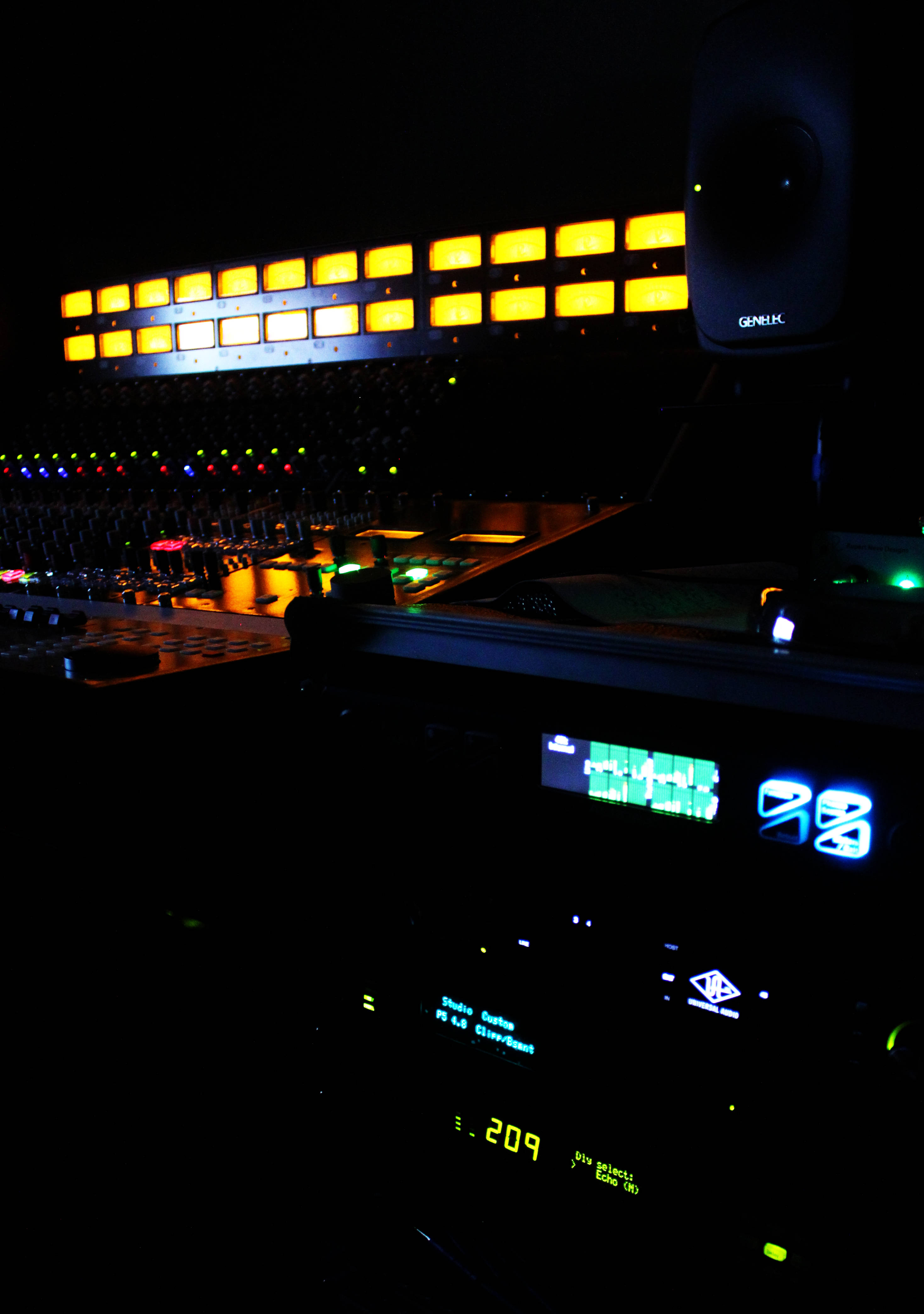 A 20th Anniversary re-issue, the PC files are long gone, but all the live tracking is on DA38 tape....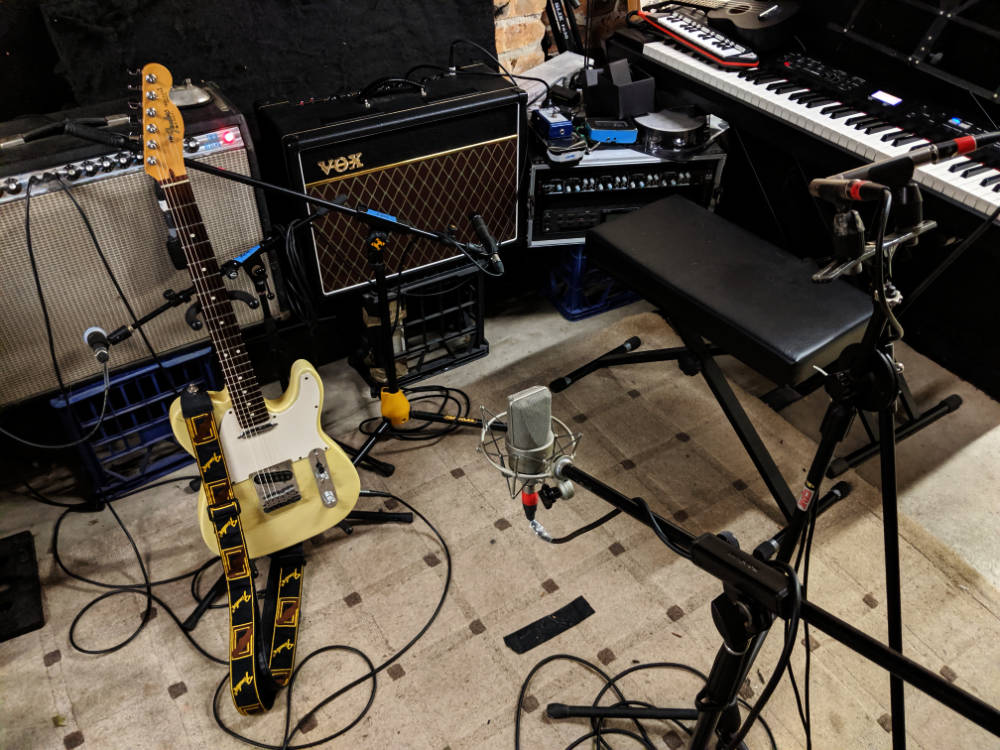 Trem-tastic! A Fender Twin and AC-15 in parallel make ambient mics worthwhile! Note: no transistors in this signal path!
Our studio is configured for production, mixing and mastering - our philosophy is compact, but pristine audio signal path, leveraging the best tools and equipment available in analogue, A/D conversion, digital, and monitoring.
We've worked 'hybrid' since the late 90s, keeping signal paths short using Focusrite channel strips, using the best DAW and plugins available, using our live and analogue studio experience to commit to sound choices at tracking.
Today, we work digitally on a UAD baseline, and to go beyond the DAW, our analogue core is the renowned Rupert Neve Designs 5088 console via Lynx Aurora(n) mastering-grade converters, together with Genelec 8341A GML4.1 stereo+sub monitoring.
We have Lexicon PCM-91 and MPX1 hardware reverbs and fx, Focusrite Green channel strips, in addition to DSP-based reverbs and delays (eg. UAD Capitol Chambers, Lexicon 480L, Space Echo, Waves H-Verb, Sonnox Oxford Reverb, SoundToys EchoBoy Jr, etc.)
Mic's include Neumann, Shure, Calrec, Sennheiser, AKG, Beyerdynamic, Rode and Hooke Verse immersive / binaural.
We're happy to work in a range of DAW software, our current software includes -
Avid Pro Tools (the industry standard)
Digital Performer
Logic Audio ProX
Reason 10
LUNA
Plug-ins and virtual instruments include  -
If your sound needs something in particular, let us know and we'll go and find it for you!